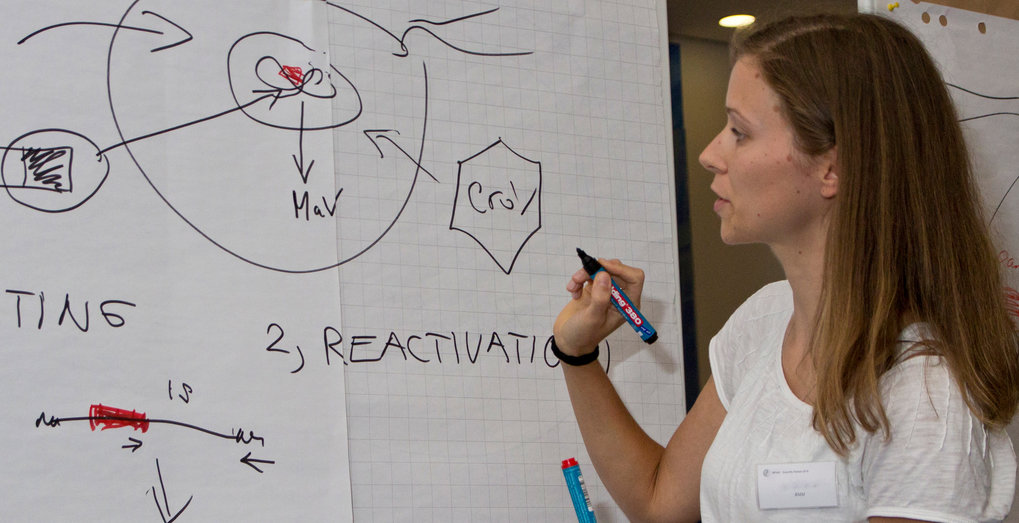 PhD Programs
You are creative, curious and passionate about basic research?

You would like to live in the oldest university town in Germany and work at one of the famous Max Planck Institutes?

You would enjoy doing research in a free, stimulating and international environment?
Then you've come to the right place. Our institute is a major center for fundamental research at the intersection of chemistry, physics, biology and material sciences, and we strive to create knowledge of long-term relevance to basic medical science with emphasis on molecular and cellular mechanisms and structures. Our institute enjoys worldwide recognition and is headed by scientists who are leaders in their respective fields.


We welcome graduate students from all over the world and a wide range of disciplines. The Max Planck Institutes do not themselves award PhD degrees. However, our students are enrolled at Heidelberg University and receive their doctorate from one of its faculties ( Biosciences Faculty, Chemistry Faculty, Physics Faculty). These faculties have their own specific requirements, which students must fulfill.
PhD students at the institute do research work and write a thesis under the supervision of a scientist who leads a research group in one of the institute's departments. Students should normally be enrolled in a graduate program. We offer access to a number of graduate schools, such as the Max Planck School Matter to Life, the IMRPS-QD or other graduate schools of Heidelberg University. Most of the group leaders are associated with one or more of these graduate schools. Joining a graduate school also makes you part of the Heidelberg life science community and gives you opportunities for scientific and social exchange outside of the institute.
For students who are not enrolled in a structured PhD program we support individual Thesis Advisory Committees (TAC) to provide guidance for our PhD students throughout their studies. The TAC monitors the progress and development of the PhD students and provides advice to our students as well as their supervisors. The TAC members are also be available for one-to-one consultations with the student and can become an important networking partner. Our PhD students can contact the committee members for personal discussions at any time.
For more information about the different PhD programs and the application procedure, please follow the links provided below. Alternatively, you may also directly contact the head of the department or group leader of the project you are interested in. An e-mail with an attached CV and a short description of your interests and expertise will be enough for a first contact. Feel free to contact the PhD representatives or scientific coordinator with any general questions about working at our institute.