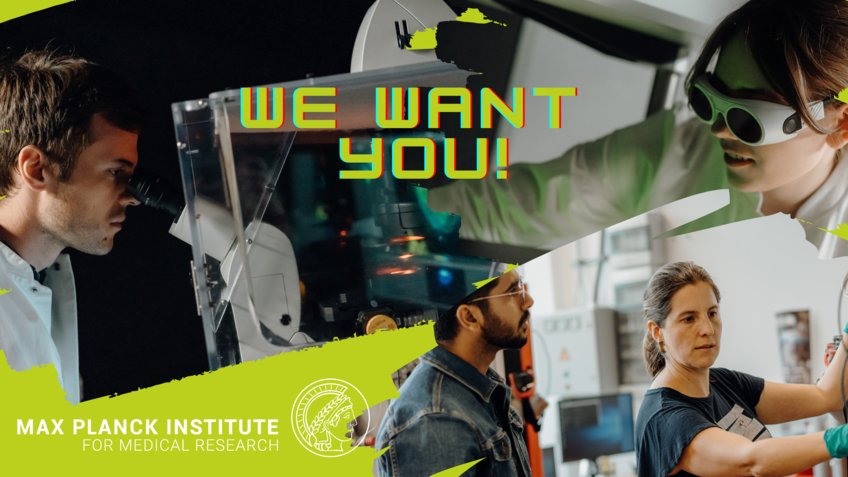 Jobs available!
The Max Planck Institute for Medical Research is well known for its interdisciplinary research. Scientists from all over the world come together to tackle scientific questions at the interface of physics, chemistry, biology and material sciences. In close collaboration they observe and manipulate the complex dynamics of the interactions between macromolecules in living cells, in health and disease.

The Max Planck Society forms a creative cosmos in which interdisciplinary and intercultural concepts and ideas of great minds come together. This, in turn, ensures the success of the excellent basic research for which our organisation is renowned. With the attractive city of Heidelberg and its surroundings and the excellent research environment, we can offer an optimal combination of high living standards and top research.

We are always looking for highly motivated and enthusiastic young scientists for our institute. If you are interested in working here, please do not hesitate to send your (unsolicited) application by e-mail or mail directly to the head of the department or research group that you are interested in.
The Max Planck Society is committed to increasing the number of individuals with disabilities in its workforce and therefore encourages applications from such persons.
The Max Planck Society strives for gender and diversity equality. We welcome applications from all backgrounds.