News - at a glance
RSS stands for "Really Simple Syndication" and is an electronic news format, which is made available over RSS-Feeds (or 'channels'). RSS enables up-to-date and frequently changing content (such as press releases or news items) to be made available in a highly compressed form. It brings the latest news straight to your PC. You can see the key points relating to each new news item at a glance and then decide whether you want to read the full report on the Internet.
Where can I find an RSS reader?
To subscribe or to read an RSS service, you can use a special type of program called an RSS reader but also all modern web browsers, such as Firefox, Internet Explorer and Safari.
How do I incorporate an RSS service?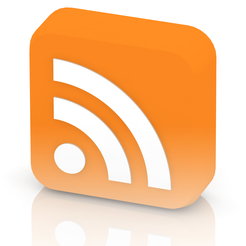 Once you've opened an RSS file in your Web browser, simply copy the address (URL) of the service and add it in to your RSS reader as a new RSS service. Alternatively, you can right click on the link to an RSS service and copy the URL. You then add the address in to your RSS reader. Doing this "subscribes" you to the RSS service and the program then automatically informs you whenever new reports are published online.
MPImF Newsfeeds
With the MPImf Newsfeeds, current news messages and news from the different Departments of the Institute can be subscribed to and viewed with your browser. These RSS feeds are regularly updated and any RSS feeds you subscribe to will indicate when there is updated news available. With RSS feeds you can be sure to have the most up to date news, and, if you wish, click on the link to read the full article on the website.