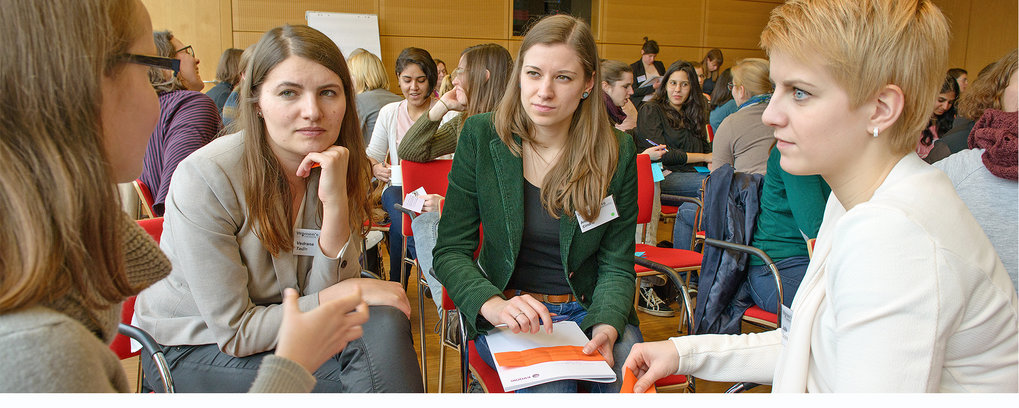 Postdocs
You already have your doctorate and now wish to pursue a career in science?
Our institute is the place for you!
At our institute, you can embark on the postdoc stage of your career. What matters now is to gain scientific experience to qualify for higher-level positions. We offer exciting research at the intersection of physics, chemistry, biology and material sciences, to observe and manipulate the complex dynamics of interactions between macromolecules in living cells, in health and disease. 
We are always seeking highly motivated and enthusiastic young scientists for our institute. If you are interested in working at out institute, please do not hesitate to send your (unsolicited) application by e-mail or mail directly to the head of the department, research group, or service facility that you are interested in.
At our institute, postdocs and PhD students work closely together to promote both scientific and social exchange between scientists from all departments. Together they organize a PhD/Postdoc Seminar Series in which they invite internal and external speakers on topics of science and career development. These seminars are always followed by an informal get-together after the seminar, which offers room for further exchange and networking.

All the scientists from our institute go on a yearly scientific retreat, whose main goal is to foster scientific exchange. Collaboration between well-informed scientists is the basis of first-class research. The postdocs and PhDs are responsible for designing the annual scientific program.
All PhD students can regularly participate in trainings and seminars that are organized in house or take place externally. Non-scientific trainings cover topics such as presentation skills, scientific writing, leadership skills, career planning, time management, conflict management and many more. We also organize scientific workshops that are offered by the scientific core facilities or experienced staff scientists.
Junior researchers can profit also from scientific and soft skill training, mentoring programs, career networks and various funding opportunities provided by the Max Planck Society. Below you will find a selection of Max Planck wide support structures. More information can be found on our career development and equal opportunity webpages.