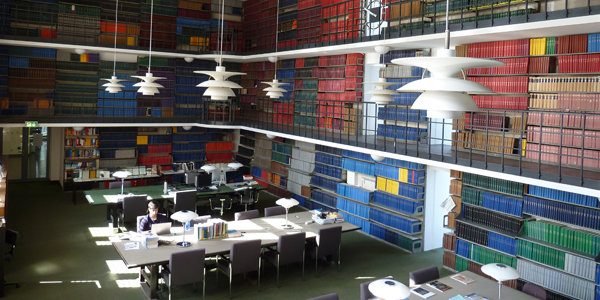 Catalogues
Find explanations to the catalogues by scrolling down this page; further questions will be answered by the library team.
MPI Library Catalogues (Aleph)
This part of the Institute's Library Catalogue allows a cross-search in various Max Planck Institute's Library Catalogues. Select the relevant databases (up to 20) and enter a search term. Please ask the Library Team to order books or articles from other Max Planck Institutes.
MPI Library Catalogue in the GBV
BLibrary catalogues of various Max-Planck-Institutes. Please order books from other MPI libraries via your Library Team.
ZDB Journals
The ZDB is the world's largest database for journals and serials - not only for printed but also for online versions of journals. Listed are more than 1.5 million titles, in all languages and going back to the year 1500. The ZDB doesn't record article titles.