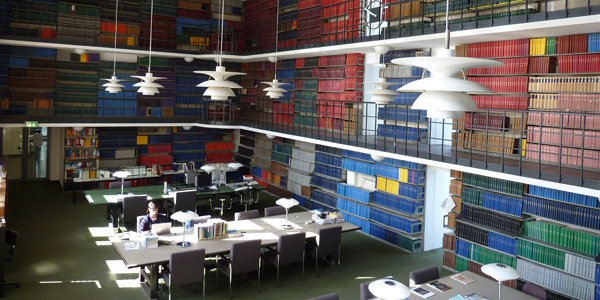 Catalogues
Find explanations to the catalogues by scrolling down this page; further questions will be answered by the library team.
The Aleph Library Catalog lists data on all monographs, serials, CD-ROMs and journals stored in the library itself or in the library's store in the Max-Planck-House.
Central catalogue of e-books of the MPS. All central licenced e-books of the MPS are recorded here. These books are e.g. included in the eBooks catalogue:
BioOne
CRC Handbook of Chemistry and Physics
Credo Reference
Encyclopedia Britannica
Gale virtual reference library
Int. tables for crystallography
Netlibrary, Inc. (Aggregator)
OECD Publishing
Oxford English Dictionary
Oxford Reference Online
RÖMPP Online
Safari Tech Books Online
SPIE Conference Proceedings
Springer Chemistry and Material Science
Springer Medicine
Springer Lecture Notes in Computer Science
Springer Lecture Notes in Mathematics
Springer Lecture Notes in Physics
Springer Protocols
Wiley Online Books
Wiley Reference Works
More licenced e-books will follow.