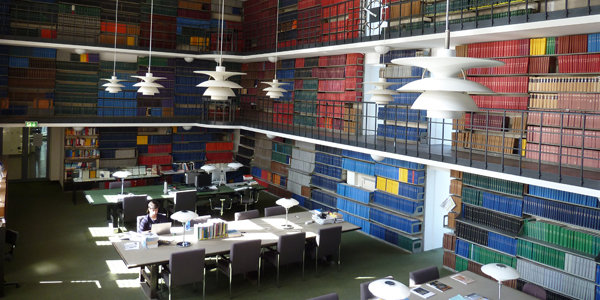 Literature Databases
Find explanations to the databases by scrolling down this page; further questions will be answered by the library team.
BioMed Central
BioMed Central is an independent publishing house committed to providing immediate open access to peer-reviewed biomedical research All original research articles published by BioMed Central are made freely and permanently accessible online immediately upon publication. BioMed Central views open access to research as essential in order to ensure the rapid and efficient communication of research findings.
Web of Knowledge (ISI)
The Web of Knowledge offers users within the Max Planck Society a collection of powerful resources for searching, analyzing and managing bibliographic information from all scientific disciplines. It is produced by Thomson Scientific (formerly: ISI - Institute for Scientific Information).
Virtual Library (MPG)
The Max Planck Virtual Library (vLib) is a portal to scientific information resources available to staff and guests of the Max Planck Society. It presently includes nearly all Max Planck library catalogs and licensed reference databases as well as numerous external catalogs, databases, reference works, e-print servers, etc. Further resources are being added continuously.
The publication repository of the Max Planck Society contains bibliographic data and numerous full texts on the publications of its scientists. It offers a unique entry point to the scientific results of the Max Planck Society and enables scientists to publish their work online with the technical and institutional support of the Max Planck Society.